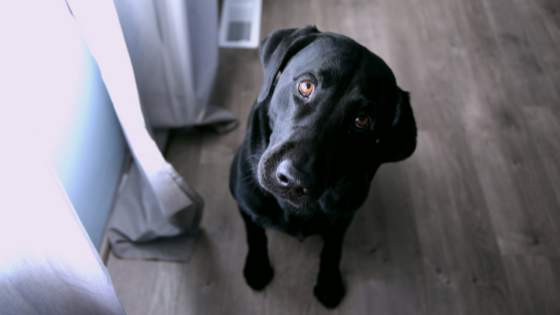 We love our pets, but we may not be in love with the messes they leave behind. Keeping a clean house with pets requires a little extra care and attention. Check out our 5 tips for keeping your apartment clean with your pet!
5 Tips for Keeping a Clean Apartment with Pets
Aim for regular baths.
Cats don't respond well to baths most of the time and some dogs don't, either. Washing your pet is something you can do on occasion to keep them and your home cleaner. Follow the directions on pet shampoo bottles to avoid washing too often. A quick rinse without soap can also get a cleaner pet so you don't have to deal with that much shedding.
Use a good vacuum cleaner.
Some vacuum cleaners are better for cleaning up after pets than others. Regular vacuuming with the right tool will do a lot to keep your home free of excess pet hair, dander, and dirt.
Use enzyme cleaners for pet accidents.
There are some effective cleaners out there for pets. When your pet has an accident, it's important to act quickly and use the right cleaning product. Enzyme-based cleaners work extremely well in combating those tough stains.
Open the windows.
Pets can definitely make a home mustier and full of odors. You'd be amazed what just a little ventilation can do! Open up the windows when you can and air out your home to bring in some fresh air and whisk those unwanted smells away.
Clean their paws before coming inside.
As much as your dog loves their walk, their paws do pick up dirt, which will be dragged into your house if you aren't careful. Try to wipe your dog's paws before coming inside to eliminate unwanted dirt.
We are here to make your Orlando apartments as comfortable as possible. Please contact us for more information about our floor plans and to take a tour of our apartment community.