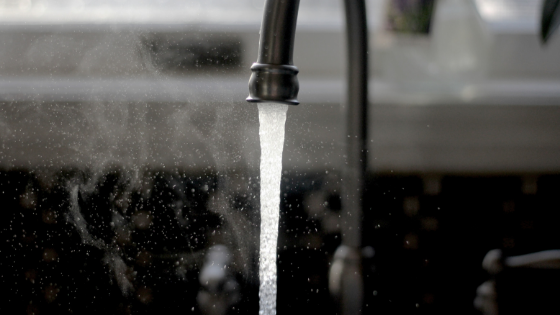 We tend to take things like functioning sinks for granted until they stop working. Check out our 4 tips for preventing clogged sinks below!
4 Tips for Avoiding Clogged Sinks
Try to keep food scraps out of drains without garbage disposals.
If you don't have a garbage disposal, you definitely want to make sure that most of your food scraps wind up in the trash and not down the drain. A drain strainer in your sink is the perfect tool to avoid the unnecessary backup. Be sure to dump those stray food scraps out after every use!
Avoid pouring grease or oil down the sink.
Even in liquid form, grease and oil can get stuck in drains after they've dried. Instead, drain them after cooking in a spare glass or bowl to dump into the trash once they've cooled.
Try hot water down the drain.
By pouring boiling water down the drain, you can help flush sticky substances and potential clogs down the pipes. Try a kettle's worth down the drain once a week or so and you'll see a remarkable difference within a month.
Clean drain stoppers in the bathroom regularly.
The drain stoppers on your bathroom sink and in the bathtub will collect hair and soap scum over time. Try to clean your sink and bathtub stoppers around once a week to make sure most of the hair and debris residue are clear of that delicate piping.
If you are looking for an Orlando apartment, we can help! Our community is ready and waiting to welcome you. Please get in touch with our management team to schedule a tour and discuss our available floorplans.